Muskogee Creek Indian Tribe East of the Mississippi in Taylor County, Inc.

PRINCIPAL CHIEF: LOUIS "Running Deer" PARKER
Tribal Chief: Ann Cannon "One Who Smiles"
OAK HILL VILLAGE
We are the descendants and the followers of Chief William McIntosh and all other Creek Indians who remained within the bounds of our native territory after the Trail of Tears. However, our life has not been without its grief and hardship. Many of our families from Georgia and Alabama who managed to get to Florida had to all but give up their proud heritage and identity. It is our intent and goal to seek renewed unity with our lost and separated brothers, to regain our pride and dignity. .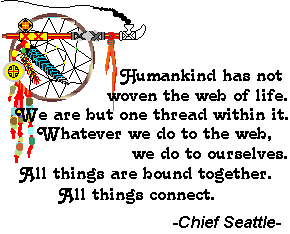 Our long range goal is to educate our children in the ways of our ancestors, if it is not done then the struggle to retain self identity will have been in Vain. We assemble ourselves so that we can teach the unlearned and learn from the learned, this will preserve our heritage and culture for future generations.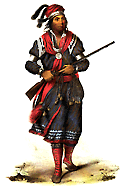 Meeting Times

Our meetings are scheduled for the 2nd and 4th Saturday of each month from April through October. The 2nd Saturday is our regular meeting which convenes at 7 p.m, on the 4th Saturday is our Camp Day which starts at 10:00 a.m.. This day is set aside for Craft Activities and Cultural Learning Classes and afterwards we have a covered dish dinner on the grounds. Meetings November through March we only meet on the 2nd Saturday, which we meet at 10:00 a.m. for scheduled activities. At 12:00 noon we have a covered dish dinner and the meeting usually starts at 2:00 p.m. We welcome all visitors to be with us. For further information regarding Oak Hill Village use the E-Mail link below.

Special Announcement
By-Laws & Constitution Coming Soon
Crafts Page Coming Soon


Forest Capitol Park U.S. Hwy. 19 South Perry, Florida
8th NATIVE AMERICAN INDIAN
INTERTRIBAL POW-WOW
September 11, 12, 13, 1998
Everyone Welcome & Free Camping
No Entry Fee
Please Bring Your Own Chairs
Enjoy: Story Telling, Indian Crafts,
Indian Food, Auctions, Raffles
Intertribal Dancing, and MORE!
Pow-Wow Coordinator: Ann Cannon "One Who Smile" 850-584-2874
Provinical Chief Louis "Running Deer" Parker 850-584-6718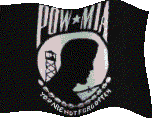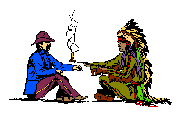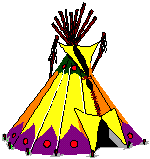 CLICK FOR HIGHLIGHTS OF POW-WOW 1997
Mado


This page created with Netscape Navigator Gold